We as counselors and/or coaches expect our clients and potential clients to invest in themselves. You know, self-care and such. One of these ways of investment in themselves is using our services. 
Even though no counselor or coach is immune to the imposter syndrome from time to time, ultimately you are in this profession because at least a part of you believes that it is helpful and that the benefit of counseling or coaching ultimately is worth and even outweighs the investment of time, energy and money that the clients invest in their work with you.
That being said, coaches and counselors do not necessarily do that for themselves. 
Now, if you're a coach or a counselor who is building your own private practice, and you are not doing any of the things that you expect your clients to do, well, guess what, it's going to be much more difficult to sell that to your potential clients. 
You might have seemingly really good reasons for not taking time for self-care, or maybe your finances do not allow you currently to take all the trainings you want, or you just don't have energy and you're burnt out at your current job to read that book that you really wanted to read for a long time, or it feels like it's too big of an expense right now to invest in your coach and/or therapist. 
So yes, it takes some creativity, effort, commitment and honest examination of the priorities in your life to have consistent sources of growth and support in your life, and it might take time as you build your private practice to be able to afford the full array of growth resources, but it is possible, especially if you start with just one. And then add another. Until you you create a lifestyle that makes you feel incredible, and helps you grow in an expedited way. For your own benefit and for the benefit of your clients. 
I want to share with you today my activities during the last 2 months in the areas of growth, self-care, and support that allow me to build the life and career that I want and that ultimately help me support my clients and the community here at the 6 Figure Practice. 
It might be too much in 2 months from now, or too little 4 months later. And then I'll adjust. By comparison, I know people that this list would look like one week in their lives, so this is not a sport of self-development. It is however significantly more than what I was investing in myself years ago. And building a thriving private practice is one of the main things that allowed me to create the time and money to maintain such a lifestyle, which I use to serve my clients powerfully.
Counseling, Coaching, Business and Self Growth Education in person
Two weekends on campus at the Counseling Education and Supervision PhD program in Lindsey Wilson College, Columbia, Kentucky
Rich Littvin Intensive, 4 days intensive for coaches, San Diego
Million Dollar Coaching mastermind group. A guest of Andrei Parabellum at his mastermind for coaches, Las Vegas
iST LIVE conference, 2 days conference about sales. A guest of Chad Burmeister, Miami
Kentucky Counseling Association conference. Co-presenter. Louisville, Kentucky
Date with Destiny. Tony Robbins' flagship 6 days event, Palm Beach
Online Programs
Robbins Madanes coaching training. An additional coaching training by Chloes Madanes and Tony Robbins, completed
Tony Robbins Mastermind: The Knowledge Business Blueprint, completed
Information Business by Andrei Parabellum, completed 
Coaching
A business coach. She helps me to scale my business to 7 figures
A financial coach. He helps me to manage my money wisely
Group coaching. A group that helps me to get unstuck in the areas of my business where I get stuck. 
Counseling
Equine therapy. I get to work with a human therapist and horse therapist. Including mini horses and mini donkeys
Brain Enhancement
Weekly neurofeedback and biofeedback sessions to enhance my ability to focus and get into relaxed states on demand
Workout
Gym, 5 days a week, unless I travel. 
Music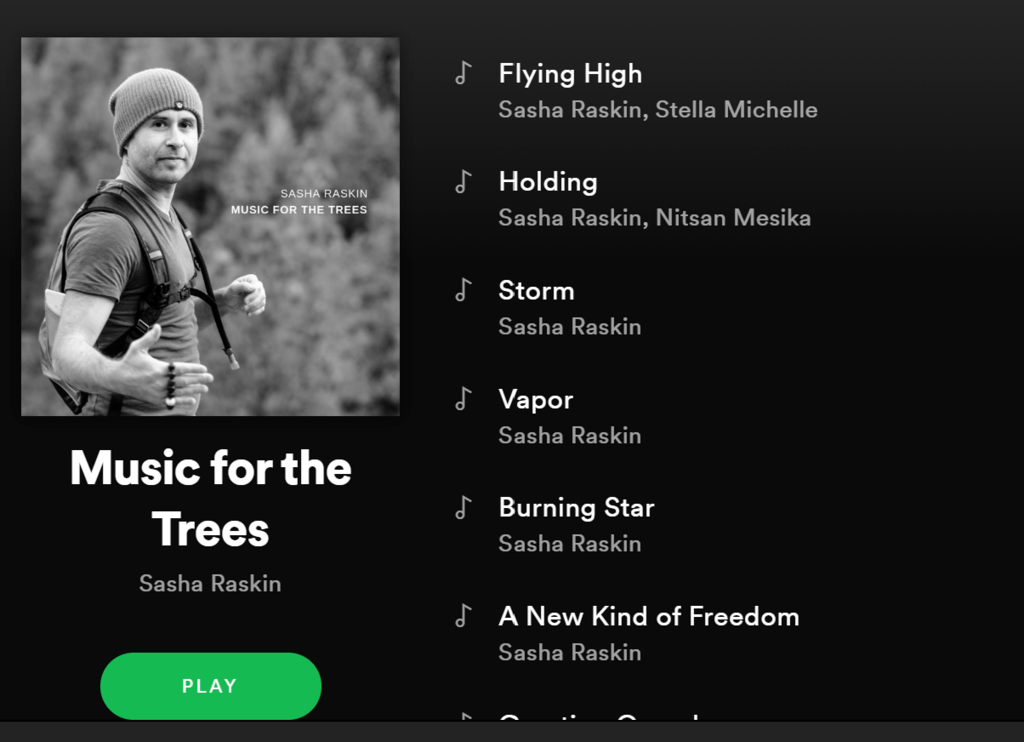 Released my new music album "Music for the Trees".
Books finished
Ultralearning By: Scott Young
Mating in Captivity By: Esther Perel
How to Be a Capitalist Without Any Capital By: Nathan Latka
Email Marketing Demystified By: Matthew Paulson
Business and life vol. 1 By Andrei Parabellum
Business and life vol. 2 By Andrei Parabellum
Business and life vol. 3 By Andrei Parabellum
Information Business From A to Z By Andrei Parabellum
Come as You Are By: Emily Nagoski
Influence By: Robert B. Cialdini
Purple Cow By: Seth Godin
Behavioral Economics By: Scott Huettel, The Great Courses
White Fragility By: Robin DiAngelo,
Leaders Eat Last By: Simon Sinek
Difficult Conversations By: Douglas Stone, Bruce Patton, Sheila Heen
The Anatomy of Peace, Expanded Second Edition By: The Arbinger Institute
Getting Things Done By: David Allen
Leadership and the New Science By: Margaret J. Wheatley
The Outward Mindset By: The Arbinger Institute
Reinventing Yourself By: Steve Chandler
The E-Myth Revisited By: Michael E. Gerber
Sell Your Way to the Top By: Zig Ziglar
No BS Direct Marketing By: Dan S. Kennedy
I Will Teach You to Be Rich By: Ramit Sethi
Spirit
Free Masons. I'm a proud second-degree freemason at Boulder Lodge 14 and just had my second initiation.
If you've shown this list to me 15 years ago, and I would say, no way in hell, this is not me! 
However, this is what works and what is possible for me today. 
What are your self-care and personal development activities? Whatever it is, a lot of respect for making it happen.
An equally important question is how would you like your growth and self-care lifestyle to look like? 
How is it today? 
And you know what's coming…  What is one small step you can take to close that gap?